Pattern HTV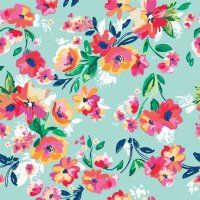 HTV, or heat transfer vinyl material, is applied using a heat press (which is also available from H&H Sign Supply). Our HTV digital prints are vibrant and durable, and come in many different patterns to fit a wide variety of uses. We carry HTV digital prints in glitter patterns, such as Hybrid Pink Camo, Paisley, Snowflake Swirl, floral patterns and holiday designs. We also offer HTV in solid colors. The H&H Sign Supply team will help you select the patterned vinyl, supplies and equipment you need, whether you need them to create signage for a business or event or are an avid crafter. We also have many helpful demo and tutorial videos on our website to help you get the perfect bubble-free vinyl application you're looking for. Whether you choose solids or patterns, our HTV digital print vinyl will deliver the effect you're looking for. Shop our many HTV digital prints today and find the design that's just right for the job at hand.
Browse these categories under "Pattern HTV"
---
Featured products under "Pattern HTV"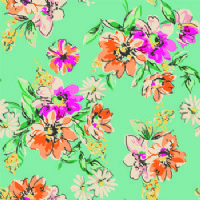 Build Your Own 5 Pack. You choose 5, 1 foot x 12" inch pieces for a total of 5 feet. Because of the inventory for the 5 packs, you will receive 1 foot sheets.
$21.65
You Save: $8.30 (28%)